Griff is a hip hop scholar and jazz bassist who serves as Professor of Music at University College Cork. Griff leads CIPHER and is founding co-editor of the journal Global Hip Hop Studies (with the University of Cape Town's Adam Haupt). His books are 2017's Flip The Script: European Hip Hop and the Politics of Postcoloniality (winner of the Society for Ethnomusicology's Ruth Stone Book Prize) and 2021's Critical Excess: Watch the Throne and the New Gilded Age. 
In addition to its musical power, Griff is interested in the mystical, metaphysical, and magical sides of hip hop knowledge.  He specializes in European and North American hip hop and his all-time top-three favorite tracks are: Black Sheep's "The Choice is Yours", Lauryn Hill's "Everything is Everything," and Roots Manuva's "Colossal Insight". 
Jase is a bboy, beat-maker, videographer, researcher and general enthusiast of all things hip hop. Growing up in the breaking scene in Australia, he later moved onto video and music production, directing music videos for artists in Australia and Japan. He studied at Monash University where he did his PhD on Asia-Pacific hip hop exchanges and the cultural community leaders and intermediaries that connect the region. Offering a perspective from the cipher, Jase brings with him a practice-led collaborative approach to his research on everything from MPCs to footwork.
0phelia is an underground hip hop MC, electronic music producer, improviser, poet, and educator known for her live performance quality. She has opened for and collaborated with a stream of national and international hip-hop artists since 1999 (Ice Cube, Tony Allen, Maverick Sabre, Sage Francis, Pharaohe Monch, De La Soul, and Ultramagnetic MCs among others). She has toured nationally and established meaningful creative bonds with hip hop artists all over Ireland. 0phelia has a Masters in music performance from C.I.T. Cork School of Music and has been facilitating youth expression through hip hop since 2007. 0phelia is fascinated by rhythm and freestyle, and is conducting research in ciphers across North America and Europe.
With the last decade living and doing research in southern Africa, Janne (@JanneRantala10) has passion for fieldwork, arts, perception and sound. His MSCA project is about Hip Hop's performance of historical knowledge in three Mozambican cities: Beira, Chimoio and Maputo. Similarly to eclectic and omnivorous Hip Hop, Rantala likes to swim, dive in and sail on the ocean of music, and literature. Recently he has been busy to process this type of navigations into methodological paper in collaboration with Chimoio producer IMBLGK. Personally Rantala loves to pay attention to seemingly insignificant details, which at times transform something out-standing as in baroque composition, or Mozambican Hip Hop instrumental. His research methodology has a combination of continuous conversations with Hip Hop heads as fellow postcolonial intellectuals and popular historians, and multi-layered listening to their rap performance linked to several types of readings. He is a scientific coordinator of Bloco 4 Foundation, an amateur radio feature maker and a member of the first 5-continental Hip Hop collective in history, Interligados (@INTERLIGADOSss). Drawing from decolonial reading of Victor Turner's writings about liminality, he designed a general theme for the group's hit track 'O Poder dos Fracos' (Power of the Weak). It gave the name to the group's debut album.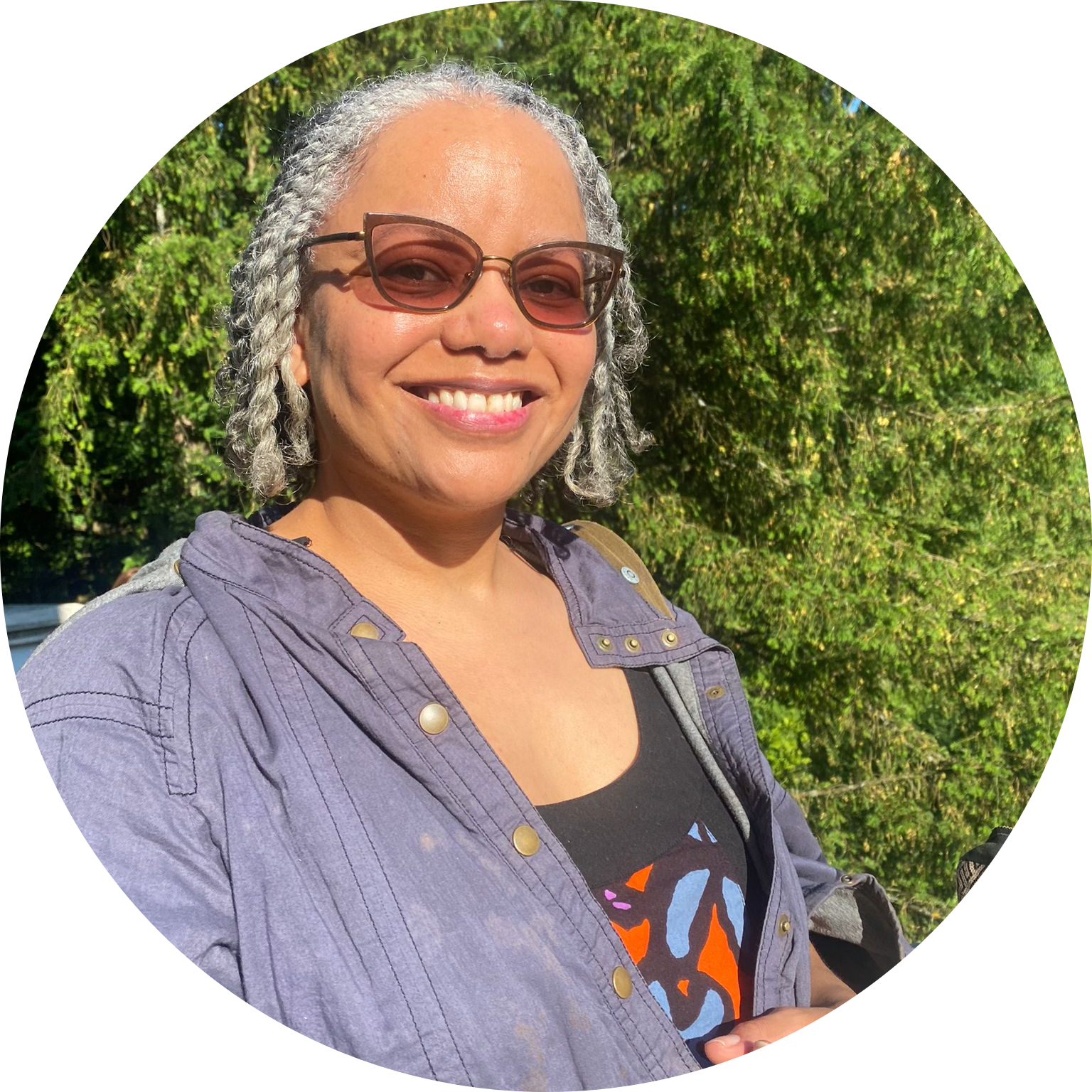 PhD candidate Deirdre joined CIPHER in 2022 with her project: "From Blues Dance to African Diaspora Identity: a postcolonial perspective" / DecodeNoir. Deirdre centres dance as a decolonising resource, a channel of African Diaspora knowledge transmission and creation. Her ethnographic and visual research takes shape as a map of Black Atlantic rhythm heritage, initially in the prototype ethnographic exhibition: decodenoir.org. For the interdisciplinary innovation of this approach, Deirdre was awarded the inaugural Danijela Kulezic-Wilson scholarship. 
Deirdre dances mainly Blues, Kizomba, Dancehall, and West African codes, socially. Her interdisciplinary perspective flows from a career and education that embraces digital humanities and social sciences. Deirdre is currently working on film, music and performance collaborations that will be featured in the Project Manifest exhibition 2024.
Gustavo (Postdoctoral Fellow) also known by his stage names Gusmão and Gusashi, is`a music scholar, producer and drummer who studied Duelo de MCs – the biggest street hip-hop battle to happen in Brazil – in his masters with an unique ethnographic work as a scholar and rapper. In his PhD, Dr. Marques studied the musical work of Tyler, The Creator; Grammy awarded African American rapper, music producer and entrepreneur. Marques connected the racial and gender issues present in the musical work of Tyler, The Creator with the postcolonial scholarly work of Frantz Fanon and bell hooks. The audio-visual analysis of Tyler's performances were quite important as well in his PhD in which sound and media studies played a relevant role on it. Currently, the dissertation is under review to be published as a book (more details soon!). During summer 2023, Marques carried out fieldwork in USA, Mexico, Jamaica, Colombia and Brazil for the CIPHER project expanding even more his postcolonial studies. Now Marques is very interested in his roots in the Americas as a Latin Americanist and circum-Caribbean specialist for the project, presenting papers about his fieldwork findings in conferences and preparing a forthcoming article about it. Under the stage name Gusmão, Marques is producing MC Luka's next albums and singles; one of the most successful old school Mexican rappers.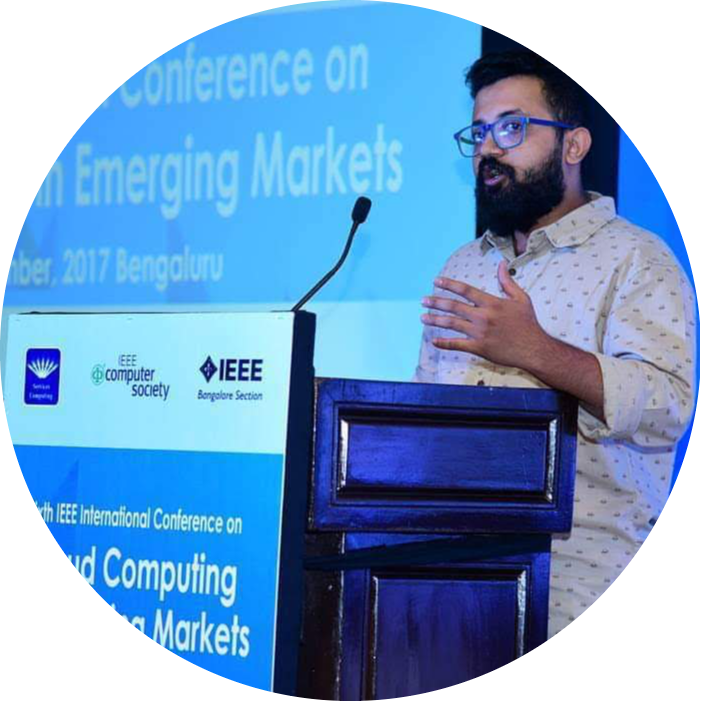 Shyam is a Research Fellow at the Department of Music, University College Cork. With a PhD earned at VTU, India, his expertise runs deep in the realms of Artificial Intelligence (AI) and Big Data Analytics. Before he linked up with the CIPHER crew in May 2023, Shyam's journey spanned both industry and academia. He lent his expertise to the oil and gas industry with AIET, rolled with the future in self-driving robot cars at CSIR-4PI, conducted comprehensive research in sentiment analysis at CMRIT and shared his knowledge as a lecturer in the department of CSE at MCE.
Shyam is a team leader, securing awards in hackathon competitions and making his mark at International Conferences. Currently, he's the gatekeeper for multiple peer-reviewed international journals, making sure only the best knowledge finds its way to publication.
Simran is Lecturer in Popular Music Studies at UCC. An ethnomusicologist and popular music scholar, she is interested in mappings of lived experience in dialogue with the entertainment industry, with a particular focus on global Black popular forms. She has conducted research projects into music and boxing in London and in Liverpool, and on hip-hop in Uganda, following a career in branding in the fashion and luxury sector in India.
Simran was awarded the Leverhulme Early Career Research Fellowship at the University of Liverpool, the Marie Skłodowska-Curie actions Seal of Excellence under Horizon 2020, and the Reid scholarship and the Overseas Research Award at Royal Holloway, University of London. 
Hydraulic Pump by the P-Funk All Stars is her jam.
James is a writer and cultural historian with a long history as a rap critic. He was Staff Writer at the British magazine Hip-Hop Connection for nearly a decade. He has contributed to a wide variety of media projects, including the album analysis podcast series Decode. He has taught at the University of East London and the University of Bristol – where he was post-doctoral researcher on the AHRC project Regional Rap in Post-Devolution Britain. A sociologist by training, James' hip-hop scholarship is highly interdisciplinary. His completed PhD provides the first full history of hip-hop's arrival in London in the 1980s and is the basis for his forthcoming book, Future Shock London. His MSCA project, Long Island Rap Renaissance, explores the era-defining explosion of hip-hop innovation that emerged from New York's Black outer-suburbs from the late 1980s. 
James McNally went on to a position as Nasir Jones Fellow at Harvard University.
Maria FitzGerald Houlihan
As the CIPHER Research Support Officer at UCC, Maria keeps the project running smoothly. Maria has a First-Class Honours Degree in English and Geography and was UCC College Scholar in 2017. Her research interests are in ecocriticism and nature writing (particularly the eco-critical turn in Irish women's poetry) as well as African American literature and postcolonial studies. Maria formerly worked with the European Commission in Brussels and international education.
Maria FitzGerald Houlihan went on to a position as Assistant to the Vice President for Research & Innovation.
Steve (@stevengamble_) is a self-described internet nerd and researcher of online hip hop. A lifelong fan of rap and metal (among other things), he wrote How Music Empowers: Listening to Modern Rap and Metal. He studied at the Universities of Surrey, Oxford, and Kingston (London) and left a leadership role at the popular music uni BIMM Institute, Brighton, to join the CIPHER project. Independently working on the MSCA postdoc Digital Flows, he offers important insights into issues such as online communities, listening habits, social media, hip hop production, platform economics, surveillance, and data analysis, plus he won't stop sending us terrible memes.
Steve Gamble went on to a position as Leverhulme Early Career Fellow at University of Bristol.
Warrick is an ethnomusicologist with a primary interest in how racial and ethnic identities are expressed in hip hop and popular music. His multidisciplinary research draws on aspects of music analysis, anthropology, critical race theory, and sound studies. Originally from Cape Town, Warrick received his PhD in African and African American Studies from Harvard University, but began his graduate career as a clarinettist – shifting from Western Art performance to folk and contemporary genres – before deciding to just write about music instead. While not exactly a sneaker-head, Warrick does own a lot of high-tops.  
Warrick Moses went on to a position as Assistant Professor at University of Wisconsin-Madison.
Dave graduated in 2014 with honours degree in Physics from UCC, and in 2015 award hdip in Data Science and Analytics from CIT, where he achieved project of the year with his work on Detection of bullying on social media using machine learning. Before returning to academia as a mature student, he had an interesting work history, the latest being in carpentry for 5 years. His research interests include artificial intelligence and physics and, as part of his research in AI, he actively uses machine learning to compete in Kaggle competitions. His main area of research for the last number of years has been in Deep Learning, where he has developed methodology to compress neural networks, enabling their usage on Internet-of-Things devices, and also created a non-invasive Human Activity Recognition technique. 
David Browne went on to a position as Artificial Intelligence Engineer at Wavebreak Media Ltd.